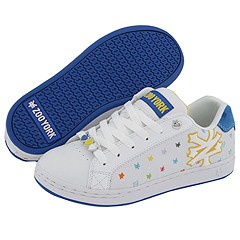 While at work the other day,
my white shoes are pathetic!
So this weekend Jacob  and I 
Not only are they  white,
without stopping for lunch.....
It must have been our lucky day!
They were having a special.
I, for one am going to miss
I always received very friendly 
customer service.  I felt  the sales staff
was knowledgeable,  I always
got a deal.  Sometimes too good
That is probably why they 
have gone down in flames.
But we popped in to their 
Going Out of Business Sale
I've had my eye on this baby
I have a Minolta Maxxum 7 camera,
an autofocus  SLR with interchangeable lenses.
Well, the lenses from that camera
are compatible with this camera body.
I can't believe the deal I got on it.
for the camera body and a lens.
I tossed in a new camera bag,
and a Compact Flash card .
Well, you know that Jacob couldn't
leave the store without something....
Then we waited in the very long  line
When we finally checked out
I paid $6.00 for my camera bag,
$59.00 for the xBox junk, 
and only $425.00 for the camera!
I am going to miss Circuit City.