Were you aware that
Coach
has their own
perfume
?
The  fragrance is a blend of
water lily, violet, jasmine, orange flower and genet flower. 

With the
light citrusy
scents of 
green mandarin, and guava and 
with
heady undertones
such as
honey,  mimosa, 
amber, vanilla and precious woods. 
It is a
very
pretty
scent.
You know, how some perfumes 
give you a headache right after you apply them?
This one does not.
It is not "sweet".
It is not "Woodsy".
It is a very  "clean" scent.
They describe the fragrance as an 
Eau d
parfum
,
which is
stronger
and
longer
lasting than a eau de toilette,
or a cologne spray.
It also comes packaged as a solid
in the
cutest
little package
that looks just like the 
This perfume solid sells for $40.
The above colorful bottle is a limited edition package.
Each eau de parfum bottle comes with it's 
own cute little rhinestone
encrusted hangtag.
This bottle is the original and current package.
This  1.7 oz. spray sells for $75.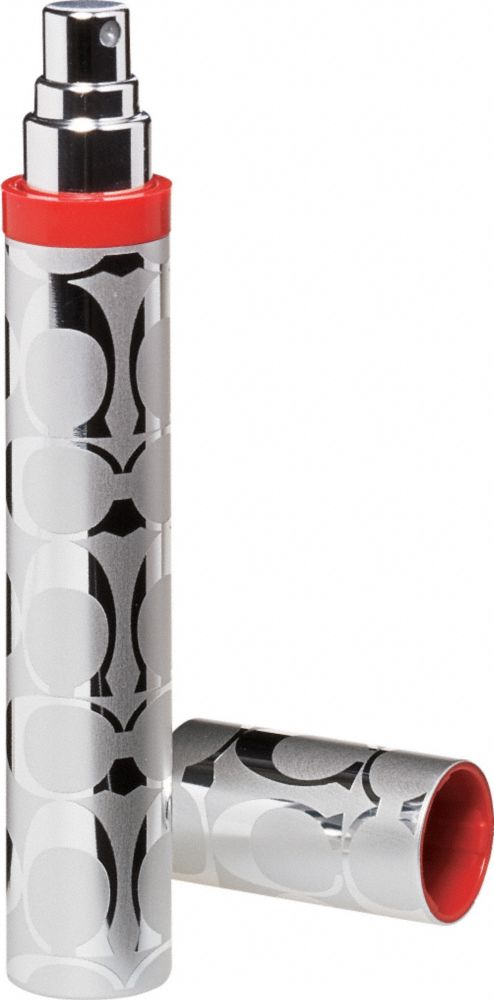 These  purse sprays are $45 each
.
Be sure to check out the
Coach
website
 for other products that are available.
To check out all of the other
Pink Saturday Fun